Homestead Instead Senior Care
- Case Study
Home Instead Senior Care is proud to be the world's leading domiciliary care franchise company. The UK operation began in 2006 and now has 55 offices across England and Wales, each of which is individually owned and operated. They provide a range of award winning services which allow older people to remain in their own home for as long as possible by providing a range of high quality non-medical care services such as companionship, home help or personal care.
David and Joanna Moore run the Stockport office which was opened in 2006 with just the two of them in the office plus two Care Givers. Today there are 10 staff and 85 Care Givers.
David and Joanna have placed great emphasis in building the right team of office staff and Care Givers, who have the right skills and experience to offer a quality service which has paid dividends by earning them an excellent reputation in the local area by providing quality care in the home.
Challenge
David has outsourced his payroll from day one, preferring to concentrate on what he did best which is caring for vulnerable adults. He used the services of a local payroll bureau. However, he found them unhelpful and expensive. The system they used was paperwork based which he found was wieldy and required him to deliver to them prior to each payrun.
Solution
SGW Payroll was recommended to David, which could offer him a high quality service reflecting the company ethos set by his own company. Maintaining good communication channels ensures his payroll is delivered in a timely and accurate manner. This has saved him more time and much less hassle. David has not looked back.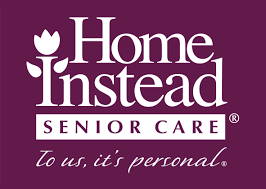 "I am so glad you are doing our payroll now-it takes a massive burden off me and all of your staff is excellent-helpful and accommodating as I know our payroll is not the easiest! Once again a massive thank you to all of you for sorting it out so fantastically well."
Fiona Harrall, Home Instead Senior Care
For a hassle-free, no obligation quote, call 01270 500 599 or email enquiries@sgwpayroll.com